The Condoriri mountain range is covered by glaciers and therefore counts to one of the most interesting areas for ambitious climbers in Bolivia. But also mountain hikers will find some interesting routes here.
For unexpected mountaineers, stunning passages and the smaller ones of the 5000s, such as Cerro Thipala, offer spectacular Andean adventures and great panoramic views as well.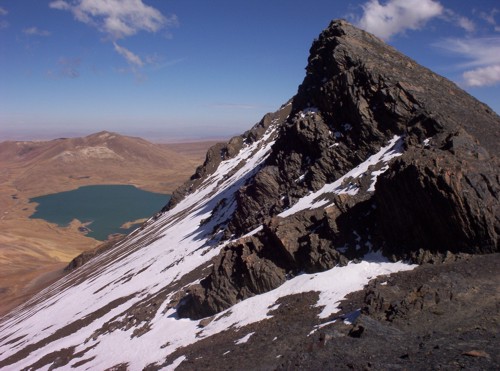 Walking time: 4 - 6 hours
Starting point: Mountain village Tuni at Tuni reservoir (4438m)
Altitude difference: approx. 800 m
Price: from 50 euros
Requirements:
Although most of the terrain is pathless, the debris parts aren't too slippery and well walkable. The last part is a bit breezy but not too difficult. Sure-Footedness and a good head for heights would be advantageous.